Jihad
...now browsing by tag
Wednesday, March 19th, 2014
The threat of beheading the Western leaders by the Ayatollah, the Iran nuclear negotiations and how the confrontation over Crimea might help the mullahs.
March 18, 2014
Listen Here
Tuesday, March 4th, 2014
03/04/2014
According to Fars News Agency, the media outlet run by the revolutionary guards of the Islamic Republic, the regime's senior military commander mocked the U.S. president for his remarks of "all option are on the table" in regard to the Islamic regime's nuclear program.
Deputy Chief of Staff of the Iranian Armed Forces for Cultural Affairs and Defense Publicity Brigadier General Massoud Jazzayeri called the recent statements of US President Barack Obama on Iran as "the joke of the year", and warned Washington to be watchful of its words and actions when dealing with Iran or wait for "hell".
President Obama told Bloomberg news network a few days ago that 95 percent of the sanctions will remain in place during the course of negotiations between Iran and six world powers (the US, Russia, France, China and Britain plus Germany) over Tehran's nuclear energy program. "We're going to enforce them, and we've been enforcing them during the course of these discussions."
In response, General Jazzayeri said on Tuesday, "The low-IQ US president and his country's Secretary of State John Kerry speak of the effectiveness of 'the US options on the table' on Iran while this phrase is mocked at and has become a joke among the Iranian nation, specially the children."
He reiterated that all US forces in the region are within the reach of Iran's military power and "if they err, the region will be turned into a hell for them".
General Jazzayeri pointed to Obama's recent statements about the number of the US troops in the region, and said, "Obama's statements about the number of the US troops in the region and the extent of their influence are completely inexpert remarks far from the reality, and these statements can be used as the joke of the year."
The senior Iranian military commander asked the American people to cast doubt over the statements of their statesmen, saying "if they contemplate a little, they will come to realize how false many of their words are".
Following Obama's remarks, Iranian Foreign Ministry Spokeswoman Marziyeh Afkham cautioned that Washington is trying to negatively influence the Iran-world powers progressive talks.
"One part of the remarks made by the US president is in contradiction to the principles of the international law and against the spirit of diplomatic negotiations meant to prevent unconstructive slogans and resorting to threats," Afkham said on Monday evening.
She explained that another part of President Obama's remarks results from delusions about Iran's intentions regarding its presence in diplomatic talks.
Fars News Agency also published a political cartoon on Tuesday mocking the US president, calling it: "All Options on Table." This Time for Russia."
***
A Time To Betray, the exhilarating, award-winning memoir of a secret double life reveals the heart-wrenching story of a man who spied for the American government in the ranks of the notorious Revolutionary Guards of Iran, risking everything to reveal the truth about the Islamic regime by betraying his homeland in order to save it.
Sunday, March 2nd, 2014
Breathing Life with Gary Howell
KXXT 1010 AM
A detailed discussion on Iran, its people, the Islamic regime and its goals for the region and the world. Also discussing my story as a CIA spy in the revolutionary Guards.
March 01, 2014
Listen Here
Sunday, February 23rd, 2014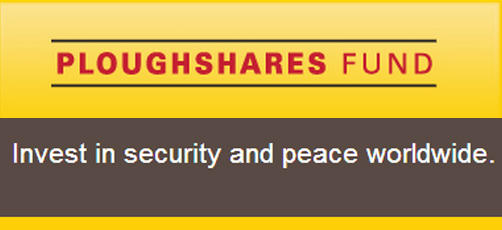 Ploughshares has granted millions of dollars to individuals and organizations that lobby for friendlier policy with Iran. Most shocking case is Mousavian, former Iranian ambassador to Germany at a time when his embassy was the supporting and liaison headquarter for Iranian terror squads that hunted and killed opposition leaders in Europe. Since 2009, Moussavian lives in US and lobbies for Iranian regime
—————————————————-
On February 25, the Federal Bar Association is hosting an event to honor a German judge and a prosecutor who had the courage to prosecute the Iranian terrorist agents who assassinated Iranian Kurdish leaders in Mykonos restaurant in Berlin in 1992.
The proceedings lasted over three years and finally, in April 1997, Berlin's High Criminal Court convicted four individuals—and more significantly—explicitly found the murders were ordered at the highest levels of government in Tehran. The proceedings showed direct link between the terrorist and the Iranian embassy in Bonn. The ambassador was Hossein Mousavian.
A month later, the so-called reformist Mohammad Khatami became President in Iran and the grievances between Iran and EU including the Iranian terrorism on European soil were shelved. Mousavian returned to Tehran and continued his distinguished career at the Head of the Foreign Relations Committee of Iran's National Security Council, a body that supervised terrorist activities abroad.
Mousavian was admitted to the US in 2009 as a scholar at Princeton University and since then, he has been financed byPloughshares Fund and has been lobbying in favor or Iranian regime and working closely with former and current high ranking US officials who favor engagement and friendship with Iranian regime. Mousavian has participated in tens of conferences, published numerous articles and a book. All these activities were entirely in favor of Tehran and they were all financed by US foundations (including Ploughshare) that allegedly seek peace and progress around the globe.
Mousavian was recently in Tehran where he gave several interviews and complained that the regime's lobby in the US is not satisfactory and the government should dedicate more resources to influence US Congress members.
But the Mousavian case isn't unique as the foundation supports many other individuals and organizations that lobby in favor of Iranian regime.
One of its principal grantees is the National Iranian American Council (NIAC), a Washington-based lobby organization that the government press in Tehran calls the "Iran lobby in US." NIAC has been granted hundreds of thousands of dollar during the past several years.
In 2008 NIAC and its president Trita Parsi brought a defamation lawsuit against one of its critics to break him under financial burdens of the lawsuit and as a result, silence all other critics. The lawsuit obliged NIAC to release part of its internal documents that revealed the organization's toes to Tehran and some of its illicit activities.
On September 13, 2012 U.S. District Judge John Bates dismissed the lawsuit and in a second ruling, sanctioned NIAC and Trita Parsi for discovery abuses including false declaration to the court and ordered them to pay $184000 for defendant's legal expenses. (Read More: NIAC lost defamation lawsuit and was punished for legal abuses)
Some of these documents show that NIAC defrauded IRS, lied to the court, defrauded NED Congressional funds, coordinated its lobby with Iranian ambassador to the UN and collaborated with two individuals named by US Congressional report as the agents of the Iranian intelligence ministry.
Court documents also show that in 2002-2003, while president of NIAC, Parsi profited from his presence inside Congress and his close relationship with Congressman Bob Ney to prepare reports about the latest developments regarding Iran and sent these reports to Atieh Company in Tehran. Atieh paid Trita Parsi for his work. Parsi continued to send reports about his lobby activities to Atieh director in Tehran. (Read more: "NIAC's partners in Iran: Iran's economic mafia and regime associates")
Part of Ploughshares' grants to Hossein Mousavian
Mousavian, S.H.
Princeton, NJ
| | | |
| --- | --- | --- |
| Description | Date | $Amount |
| To support expert analysis and policy guidance related to U.S. policy and Iran's nuclear program. | 08/18/2010 | $15,000 |
Princeton, NJ
| | | |
| --- | --- | --- |
| Description | Date | $Amount |
| To support Ambassador S. Hossein Mousavian's expert analysis, policy recommendations and media work related to reducing tensions between the U.S., the international community and Iran. | 06/03/2012 | $65,000 |
| To support research, analysis and policy advocacy on U.S. policy options toward Iran and provide information and analysis to the nongovernmental community. | 11/17/2010 | $50,000 |
Some of Ploughshares' grants to NIAC:
National Iranian American Council
Washington, DC
| | | |
| --- | --- | --- |
| Description | Date | $Amount |
| To support media and advocacy work to shape the debate among policymakers and in the media on credible, non-military approaches to resolving the impasse over Iran's nuclear program. | 11/02/2011 | $125,000 |
| To shape public discourse about the pending removal (delisting) of the Mujahedin-e Khalq (MEK) organization from the State Department's list of terrorist organizations in order to prevent war with Iran. | 07/19/2011 | $8,500 |
| For a renewed effort through advocacy, media and education activities to shape the debate among policymakers and in the media on credible, non-military approaches to resolving the nuclear impasse with Iran. | 11/17/2010 | $100,000 |
| To support advocacy and media outreach aimed at finding a peaceful solution to the Iranian nuclear dilemma. | 07/12/2010 | $25,000 |
| To support efforts to educate members and staffers on Capitol Hill on U.S.-Iran delegations with the aim of promoting a diplomatic solution to Iran's nuclear program. | 06/08/2009 | $70,000 |
| To support the production and dissemination of policy briefs and in-depth reports, media briefings, conferences on Capitol Hill and informal contacts with members of Congress. | 01/28/2008 | $60,000 |
| To support U.S.-Iran media project | 10/03/2007 | $15,000 |
| To support the production and dissemination of policy briefs and in-depth reports, media briefings, conferences on Capitol Hill aimed at providing Washington's policy circles with independent analysis of Iran-U.S. relations. | 02/05/2007 | $35,000 |
| To support efforts to develop its role as a key source of information and provide analysis of developments in the U.S.-Iran conflict. | 07/19/2006 | $15,000 |
Wednesday, February 19th, 2014
Reza Kahlili, author, A Time to Betray, in re: Iranian official: US has accepted country's nuclear enrichment The Iranian Supreme Leader, Ayatollah Ali Khamenei, said Feb. 17 that negotiations over Iran's nuclear program will lead nowhere, Al Arabiya reported. Khamenei said that he does not oppose resuming negotiations with world powers, adding that the work started by Iran's Foreign Ministry will continue and Iran will stick to its commitments. While there will be disruptions along the way, Iran's normalization of relations with the West is unlikely to derail, since both sides need it.
February 18, 2014
Listen Here
Tuesday, February 18th, 2014
AUTHOR: Eric Eyges
POSTED:Feb 17, 2014 11:04 EST
Iran just let 15 death row prisoners go free because they were able to memorize the Quran.
If ever there were a time to find your way off death row in Iran, it's right now. Judicial executions have sped up dramatically under President Hassan Rouhani. Despite his outwardly friendly appearance, he seems particularly fond of sending his citizens to the gallows. But if you're a death row convict in the Islamic Republic, a little rote learning could be your path to freedom, because Iranian prisoners are seeing their sentences commuted, or even earning their release, by memorizing and reciting holy text.
According to Reza Sadeghi, head of Isfahan Province Endowments and Charities, 16 death row prisoners held in Central Isfahan Prison—five women and 11 men—were pardoned after they successfully memorized the Quran. Of those pardoned, 15 were released entirely, and one prisoner had his death sentence reduced to 15 years imprisonment.
Effectively, this is time off for good behavior, and entirely discretionary. At present, the policy of Quranic reprieve is more de facto than de jure; there is no law on the books in Iran specifying sentence reduction for memorizing the Quran. In reality, the decision on who among the hufaaz(a term used by modern Muslims for those who've memorized the entire Quran) receives a pardon may depend on a variety of factors, namely the nature of the crime and the political will of the authorities. For example, convicted rapists and political saboteurs probably have less chance of gaining their freedom than burglars or even murderers whose crimes involved no distinct political motive. According to the International Federation for Human Rights, the following crimes are punishable by death in Iran: murder, rape, child molestation, sodomy, drug trafficking, armed robbery, kidnapping, terrorism and treason…
Read full article: Stuck on Death Row in Iran? Memorize the Quran and Earn Your Freedom
Thursday, February 13th, 2014
Reza Kahlili, author, A Time to Betray, in re: The Daily Caller, Iranian naval admiral: 'If needed, we can move to within three miles of New York'. KAHLILI: Iranian missiles could soon reach U.S. shores. No Parchin access. Iran agreed to seven "practical steps" in talks with the International Atomic Energy Agency that sought to further safeguards and transparency in the Iranian nuclear program, an Iranian nuclear official said Feb. 9, AFP reported. The steps do not include granting the IAEA access to Iran's Parchin military site, where the agency believes experiments relating to the development of nuclear weapons took place.
February 10, 2014
Listen Here
Monday, January 27th, 2014
By: Reza Kahlili
01/26/2013
A founder of Iran's Revolutionary Guards now admits that the Islamic Republic was seeking to acquire nuclear weapons. This is the first time any regime official has made such an admission, even as another report claims that one of Iran's most radical clerics was the spiritual overseer of the nuclear weapons program.
"We pursued ways in order to gain nuclear arms," Gen. Mohsen Rafiqdoost told the regime's Mehr News on Saturday. "I asked Imam [Ayatollah Ruhollah Khomeini] what his opinion was. He said do not pursue atoms, and we stopped."
But that claim falls short of the truth. In the late 1980s, a letter by Mohsen Rezaei, then the chief commander of the Guards, asking Khomeini, the founder of the Islamic Revolution, for approval of the nuclear bomb program was revealed. It showed the leader had approved of seeking nuclear weapons.
Rafiqdoost became the first minister of the Guards and was in charge of purchasing arms on the black market.
Iranian officials have for a long time denied that there ever was a nuclear bomb program and have consistently insisted that the country's nuclear program is for peaceful purposes to help feed its only existing nuclear power plant and ones the country plans to build.
This author, who spied for the CIA in the Revolutionary Guards, revealed in the book "A Time to Betray" that during the Iran-Iraq war in the 1980s, the Guards' intelligence division had received information that Iraq's Saddam Hussein was trying to acquire nuclear weapons. That's when Rezaei received Khomeini's approval to do likewise. Another Guard commander, Ali Shamkhani, then approached Abdul Qadeer Khan, the father of Pakistan's nuclear bomb, offering billions of dollars, which helped access the nuclear blueprint and Iran's first centrifuges.
After this revelation and publication of the book, the Islamic regime, through its daily paper Aftab, published an article about this author calling the revelations "a plot against the Islamic regime of Iran by the CIA." However, it refused to deny that the country was seeking nuclear bombs.
Two weeks later, Ali Akbar Velayati, the special adviser to the regime's new supreme leader, Ayatollah Ali Khamenei, said in an interview with the Iranian weekly Panjereh that Iran bought its first centrifuges from Pakistan in 1986 and then transported them in Khomeini's private jet.
Rafiqdoost is involved in funding terrorism through drug trafficking, and it's been reported that one of his companies transfers drugs in small packages from Iran via boats and airplanes to Albania, Romania and Bulgaria. These packages are then distributed throughout Western Europe in trucks belonging to Albanian and Romanian companies. Reports suggest that the Guards' drug operation nets $20 billion annually.
Several years after the 1983 Marine Corps Barracks bombing in Beirut that killed 241 American servicemen, Rafiqdoost boasted, "Both the TNT and the ideology, which in one blast sent to hell 400 officers, NCOs, and soldiers at the Marines' headquarters, were provided by Iran."
Meanwhile, another report out of Iran suggests that one of Islamic regime's most radical Shiite clerics, who reputedly had the attention of the 12th Imam, was the spiritual father of Iran's nuclear program. (Shiite clerics, who are the de facto rulers of Iran, believe that Mahdi, who was born in 869, will descend to earth at the time of Armageddon.)
Rasa, an Islamic regime media outlet, reports that Ayatollah Rouhollah Gharahi, who teaches jurisprudence and philosophy in the country's seminary, stated that, "Ayatollah Azizollah Khoshvaght was the spiritual father of the Islamic regime's nuclear program who advised the country's nuclear scientists."
"The nuclear scientists would approach Ayatollah Khoshvaght and at times would state that they were facing a problem. [Khoshvaght] would tell them something to go and do certain things, telling them that they would have no problems. Ayatollah Khoshvaght had the special attention of the 12th Imam."
The regime's clerical establishment believes that soon Mahdi will come and there will be worldwide wars and the flag of Islam will be raised across the globe. Some analysts believe Iran is seeking nuclear weapons to hasten that conflagration.
Iran and the 5+1 world powers, the five permanent U.N. Security Council members plus Germany, reached an interim agreement in Geneva in November over the regime's illicit nuclear program. Under the six-month agreement, Iran, in return for billions of dollars in sanctions relief, will keep much of its nuclear infrastructure and is limited to enriching uranium at the 5 percent level for six months.
Although the Obama administration hopes that in the final agreement Iran will agree not to continue the enrichment process, Islamic regime officials have consistently announced that nuclear technology was Iran's inalienable right and that under no circumstances would Iran destroy its centrifuges.
Reza Kahlili is a pseudonym for a former CIA operative in Iran's Revolutionary Guard and author of the award-winning book "A Time to Betray" (Simon & Schuster, 2010). He serves on the Task Force on National and Homeland Security and the advisory board of the Foundation for Democracy in Iran (FDI).
Friday, November 22nd, 2013
BY LOUIS CHARBONNEAU AND PARISA HAFEZI
GENEVA Fri Nov 22, 2013 3:40pm EST
(Reuters) – U.S. Secretary of State John Kerry will travel to Geneva to join talks on Iran's nuclear program, the State Department said on Friday, as Tehran and six world powers appeared closer to clinching an elusive breakthrough.
Washington's announcement came after diplomats in the Swiss city said a major sticking point in negotiations on an agreement under which Tehran would curb its contested atomic activities may have been overcome.
Kerry would leave for Geneva later on Friday "with the goal of continuing to help narrow the differences and move closer to an agreement," State Department spokeswoman Jen Psaki said.
The decision was taken after consulting with European Union foreign policy chief Catherine Ashton, who is coordinating talks with Iran on behalf of the six powers, Psaki added in a statement.
Diplomats earlier said a compromise over Iran's insistence that its "right" to enrich uranium be internationally recognized has been proposed, possibly opening the way to a breakthrough in intensive negotiations that began on Wednesday.
Russian Foreign Minister Sergei Lavrov arrived in Geneva on Friday evening and met with Iranian Foreign Minister Mohammad Javad Zarif and with Ashton, a Russian spokeswoman said.
French Foreign Minister Laurent Fabius expressed hope that a deal could be made, telling reporters in Paris that he was in contact with the negotiators in Geneva. France has taken a harder line than other Western powers and repeatedly urged the six-power group not to make too many compromises with Tehran.
"As long as there is no agreement, there is no agreement. You know our position … it's a position based on firmness, but at the same time a position of hope that we can reach a deal," Fabius said.
The United States and other Western powers say there is no such thing as a right to enrich – a process that can yield both electricity and nuclear bombs – but Iran views it as a matter of national sovereignty and crucial to any deal that would resolve a decade-old standoff over its nuclear intentions.
The Islamic Republic also wants relief from economic sanctions in return for any nuclear concessions that could allay the West's suspicions that its nuclear fuel-making program has military rather than its stated civilian goals.
Foreign ministers from the six nations negotiating with Iran – the United States, Russia,China, France, Britain and Germany – waded into the previous talks on November 7-9 and came close to winning concessions from Iran which they count on to reduce the risk of Iran achieving a nuclear weapons capability.
POLITICALLY CHARGED DETAILS
In the days running up to the talks, policymakers from the six powers said an interim accord on confidence-building steps could be within reach to start a cautious process of detente with Iran and banish the spectre of a wider Middle East war.
Under discussion is Iranian suspension of some sensitive nuclear activities, above all medium-level uranium enrichment, in exchange for sanctions relief. That could involve releasing some Iranian funds frozen in foreign bank accounts and allowing trade in precious metals, petrochemicals and aircraft parts.
The United States might also agree to relax pressure on other countries not to buy Iranian oil. Tehran has made clear it wants more significant gestures diluting the sanctions blocking its oil exports and use of the international banking system.
Diplomacy on Tehran's nuclear aspirations has revived remarkably since the election of Hassan Rouhani, a relative moderate, as president in June on promises of winning sanctions relief and diminishing Iran's international isolation.
But the sides have struggled to wrap up a deal, bogged down in politically vexed details and hampered by mutual mistrust.
Diplomats said new, compromise language of a deal being discussed did not explicitly recognize a right to produce nuclear fuel by any country. "If you speak about the right to a peaceful nuclear program that's open to interpretation," a diplomat told Reuters without elaborating.
No other details were available, but Zarif, Tehran's chief negotiator, said earlier in the day that significant headway had been made even though three or four "differences" remained.
The fate of Iran's Arak heavy-water reactor project – a potential source of an alternative bomb material, plutonium – and the extent of sanctions relief were among the other stumbling blocks, diplomats said.
The OPEC producer rejects suspicions it is covertly trying to develop the means to produce nuclear weapons, saying it is stockpiling nuclear material for future atomic power plants.
SENATE SANCTIONS PUSH
A senior European diplomat told reporters earlier that foreign ministers of the six states would come to Geneva only if there was a deal to sign. "We have made progress, including core issues," the diplomat said.
Zarif and Ashton met throughout the day on Friday to try to narrow the remaining gaps.
Israel continued its public campaign of criticizing the offer of sanctions rollbacks for Iran, voicing its conviction that all it would achieve would be more time for Iran to master nuclear technology and amass potential bomb fuel.
"We think it's not a useful agreement, perhaps even damaging," Deputy Foreign Minister Ze'ev Elkin told Israel Radio.
For the powers, an interim deal would mandate a halt to Iran's enrichment of uranium to a purity of 20 percent – a major technical step towards the bomb threshold, more sweeping U.N. nuclear inspections in Iran and an Arak reactor shutdown.
The United States has only limited flexibility during the talks, however, because of skepticism in the U.S. Congress about the benefits of cutting any deal with Tehran.
U.S. Senate Majority Leader Harry Reid said on Thursday he was committed to pursuing a tougher Iran sanctions bill when the Senate returns from a recess early next month – even though President Barack Obama has warned that could derail diplomacy in Geneva.
The White House said on Friday it hoped a deal can be reached in Geneva. If a preliminary agreement is reached for a six-month suspension of some of Iran's most sensitive nuclear activity, the six powers and Tehran will use that time to hammer out a broader and longer-term accord.
(Additional reporting by Justyna Pawlak, Fredrik Dahl and John Irish in Geneva, Marcus George in Dubai, Steve Gutterman in Moscow, Allyn Fisher in Jerusalem, Hortense de Roffignac in Paris, Arshad Mohammed and Lesley Wroughton in Washington; Editing byMark Heinrich and Giles Elgood)
Sunday, October 20th, 2013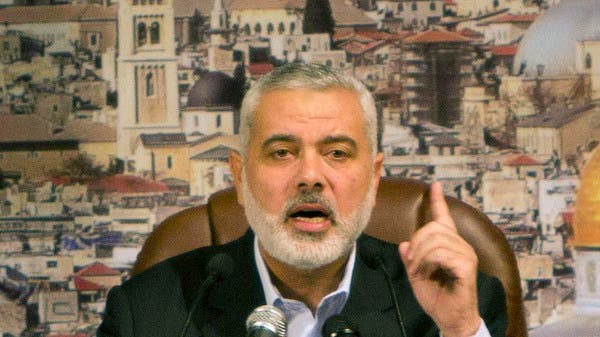 Hamas chief Ismail Haniya spoke on the two-year anniversary of Israeli soldier Gilad Shalit's release. (Reuters)
Sunday, 20 October 2013
The Gaza Strip's Hamas Prime Minister Ismail Haniya called on Saturday for an "armed resistance" against the restarted peace talks between Israel and Palestinians, the Associated Press reported.
Haniyeh, who made the remarks in a speech marking two years since captured Israeli soldier Gilad Shalit was exchanged for 1,027 Palestinian prisoners, urged all Palestinian factions to reject the talks.
Israel and the West Bank government of President Mahmoud Abbas are currently in negotiations. The Gaza ruling Islamist militant group does not recognize Israel and calls for its destruction.
Israeli officials on Sunday said troops uncovered a tunnel running from Gaza 450 meters into Israel and allegedly intended as a springboard for attacks.
The Hamas chief has also denied reports on Saturday that his group was involved in fighting in the neighboring Egyptian Sinai or in Syria, Agence France-Presse reported.
"We did not interfere in the affairs of any country and are not involved in the events or differences or internal conflicts of any country," Haniya said.
(With the Associated Press and AFP)
Tuesday, October 15th, 2013
DEBKAfile Exclusive Report October 15, 2013, 7:56 PM (IDT)
Iranian delegate Abbas Araghchi to Geneva nuclear talks
The Iranian negotiators arrived in Geneva Tuesday, Oct. 15, armed with inflexible positions verging on all-or-nothing for the talks with the six powers in Geneva on their country's nuclear program.
The most important step for an accord, said Iran's Deputy Foreign Minister Abbas Araghchi, was for the powers to accept the Supreme Leader's 2006 fatwa banning the development of nuclear weapons.
DEBKAfile's Iranian sources note that although President Barack Obama cited this "fatwa,' it was issued as a propaganda ploy with no binding religious value. The Iranian tactic is to use this "edict" to force the six powers (five permanent UN Security Council members plus Germany) to bow to Ayatollah Ali Khamenei's authority and accord him equal status as the leader of a world power.
The Iranian team started the two-day meeting with a PowerPoint presentation, but then said the details of the proposals presented were "confidential."
The other delegations agreed to this, although to say they were disappointed is an understatement. They were bowled over by the four Iranian stipulations:
1. The world powers must accept Iran's right to enrich uranium without limitations. All the enrichment sites at Fordo and Natanz and the Arak heavy water plant under construction for plutonium production will remain in place.
2.  All sanctions on the Iranian economy whether imposed by the UN Security Council, the US or Europe must be removed at once.
3.  Iran guarantees to provide transparency and accept the supervision of the International Atomic Energy Agency (IAEA) but rejects snap inspections.
4. Khamenei's "fatwa" is the first step towards an agreement with the world powers.
At the end of the first day of talks, EU foreign policy executive Catherine Ashton, who chairs the Geneva conference, took the Iranian negotiator Araghchi aside and told him to bring to the table more serious proposals.
Up until Tuesday night, the Obama administration had not relayed a single word on the Geneva proceedings to Prime Minister Binyamin Netanyahu, who was waiting in Jerusalem for a promised update.
His response to Iran's arrogant intransigence at the Geneva talks and the fact that he was kept in the dark was not long in coming.
Addressing a Knesset session marking the 40th anniversary of the Yom Kippur war, Tuesday afternoon, the prime minister said: One lesson Israel learned from the Yom Kippur war was "never disallow the option of a preemptive strike a priori." While this option may not meet all situations, it deserves careful and earnest consideration.
Netanyahu went on to say: The potential international reaction to such an attack is of less consequence than the price in blood Israel is apt to pay from a future "strategic blow" and the necessity to hit back.
Sunday, October 13th, 2013
FILE – Iranian technicians work at a facility producing uranium fuel outside of Isfahan, 410 kilometers south of the capital, Tehran.
October 13, 2013
— An Iranian official says Tehran will not transfer its nuclear material out of the country, rejecting a demand of world powers as the two sides prepare to resume talks on resolving the Iranian nuclear dispute.
In a report broadcast on Sunday, Iranian state television quoted Deputy Foreign Minister Abbas Araghchi as saying the removal of nuclear material from Iran is a "red line."
Iran is set to discuss its nuclear program with the five permanent members of the U.N. Security Council plus Germany in Geneva on Tuesday.
The nuclear talks will be the first since Iranian President Hassan Rouhani took office in August, promising to lead a diplomatic effort to ease Western sanctions on his country.
His predecessor, Mahmoud Ahmadinejad, defied U.N. Security Council demands to suspend Iran's uranium enrichment program, which Western powers believe is aimed at making nuclear weapons. Iran insists its nuclear program is for peaceful purposes.
In his comments on state television, Iran's deputy foreign minister promised that Tehran "will negotiate" about its "level" of uranium enrichment.
In previous rounds of negotiations, world powers called for Iran to give up its existing stockpile of uranium enriched to 20-percent purity and send it abroad. Uranium of that purity is a short technical step away from being converted to weapons-grade material.