Islam
...now browsing by tag
Saturday, March 8th, 2014
Iranian president, regime officials threaten 'defensive' missile attacks against West, the revolutionary guards boasts about capability to attack US Navy assets in the Persian Gulf.
March 05, 2014
Listen Here
Saturday, March 8th, 2014
Reza Kahlili, Daily Caller and author, A Time to Betray, in re: VIDEO: Iranian drone buzzes U.S. aircraft carrier in Persian Gulf  US supercarrier.  IRGC news issuance on this: boasted regime's capability to monitor US naval vessels or attack any one at any time .
March 03, 2014
Listen Here
Tuesday, March 4th, 2014
03/04/2014
According to Fars News Agency, the media outlet run by the revolutionary guards of the Islamic Republic, the regime's senior military commander mocked the U.S. president for his remarks of "all option are on the table" in regard to the Islamic regime's nuclear program.
Deputy Chief of Staff of the Iranian Armed Forces for Cultural Affairs and Defense Publicity Brigadier General Massoud Jazzayeri called the recent statements of US President Barack Obama on Iran as "the joke of the year", and warned Washington to be watchful of its words and actions when dealing with Iran or wait for "hell".
President Obama told Bloomberg news network a few days ago that 95 percent of the sanctions will remain in place during the course of negotiations between Iran and six world powers (the US, Russia, France, China and Britain plus Germany) over Tehran's nuclear energy program. "We're going to enforce them, and we've been enforcing them during the course of these discussions."
In response, General Jazzayeri said on Tuesday, "The low-IQ US president and his country's Secretary of State John Kerry speak of the effectiveness of 'the US options on the table' on Iran while this phrase is mocked at and has become a joke among the Iranian nation, specially the children."
He reiterated that all US forces in the region are within the reach of Iran's military power and "if they err, the region will be turned into a hell for them".
General Jazzayeri pointed to Obama's recent statements about the number of the US troops in the region, and said, "Obama's statements about the number of the US troops in the region and the extent of their influence are completely inexpert remarks far from the reality, and these statements can be used as the joke of the year."
The senior Iranian military commander asked the American people to cast doubt over the statements of their statesmen, saying "if they contemplate a little, they will come to realize how false many of their words are".
Following Obama's remarks, Iranian Foreign Ministry Spokeswoman Marziyeh Afkham cautioned that Washington is trying to negatively influence the Iran-world powers progressive talks.
"One part of the remarks made by the US president is in contradiction to the principles of the international law and against the spirit of diplomatic negotiations meant to prevent unconstructive slogans and resorting to threats," Afkham said on Monday evening.
She explained that another part of President Obama's remarks results from delusions about Iran's intentions regarding its presence in diplomatic talks.
Fars News Agency also published a political cartoon on Tuesday mocking the US president, calling it: "All Options on Table." This Time for Russia."
***
A Time To Betray, the exhilarating, award-winning memoir of a secret double life reveals the heart-wrenching story of a man who spied for the American government in the ranks of the notorious Revolutionary Guards of Iran, risking everything to reveal the truth about the Islamic regime by betraying his homeland in order to save it.
Sunday, March 2nd, 2014
Breathing Life with Gary Howell
KXXT 1010 AM
A detailed discussion on Iran, its people, the Islamic regime and its goals for the region and the world. Also discussing my story as a CIA spy in the revolutionary Guards.
March 01, 2014
Listen Here
Sunday, February 23rd, 2014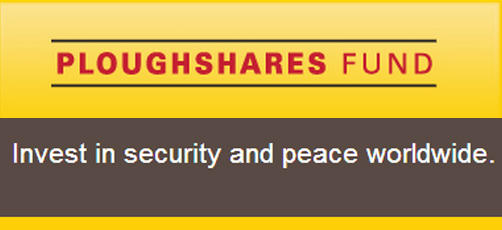 Ploughshares has granted millions of dollars to individuals and organizations that lobby for friendlier policy with Iran. Most shocking case is Mousavian, former Iranian ambassador to Germany at a time when his embassy was the supporting and liaison headquarter for Iranian terror squads that hunted and killed opposition leaders in Europe. Since 2009, Moussavian lives in US and lobbies for Iranian regime
—————————————————-
On February 25, the Federal Bar Association is hosting an event to honor a German judge and a prosecutor who had the courage to prosecute the Iranian terrorist agents who assassinated Iranian Kurdish leaders in Mykonos restaurant in Berlin in 1992.
The proceedings lasted over three years and finally, in April 1997, Berlin's High Criminal Court convicted four individuals—and more significantly—explicitly found the murders were ordered at the highest levels of government in Tehran. The proceedings showed direct link between the terrorist and the Iranian embassy in Bonn. The ambassador was Hossein Mousavian.
A month later, the so-called reformist Mohammad Khatami became President in Iran and the grievances between Iran and EU including the Iranian terrorism on European soil were shelved. Mousavian returned to Tehran and continued his distinguished career at the Head of the Foreign Relations Committee of Iran's National Security Council, a body that supervised terrorist activities abroad.
Mousavian was admitted to the US in 2009 as a scholar at Princeton University and since then, he has been financed byPloughshares Fund and has been lobbying in favor or Iranian regime and working closely with former and current high ranking US officials who favor engagement and friendship with Iranian regime. Mousavian has participated in tens of conferences, published numerous articles and a book. All these activities were entirely in favor of Tehran and they were all financed by US foundations (including Ploughshare) that allegedly seek peace and progress around the globe.
Mousavian was recently in Tehran where he gave several interviews and complained that the regime's lobby in the US is not satisfactory and the government should dedicate more resources to influence US Congress members.
But the Mousavian case isn't unique as the foundation supports many other individuals and organizations that lobby in favor of Iranian regime.
One of its principal grantees is the National Iranian American Council (NIAC), a Washington-based lobby organization that the government press in Tehran calls the "Iran lobby in US." NIAC has been granted hundreds of thousands of dollar during the past several years.
In 2008 NIAC and its president Trita Parsi brought a defamation lawsuit against one of its critics to break him under financial burdens of the lawsuit and as a result, silence all other critics. The lawsuit obliged NIAC to release part of its internal documents that revealed the organization's toes to Tehran and some of its illicit activities.
On September 13, 2012 U.S. District Judge John Bates dismissed the lawsuit and in a second ruling, sanctioned NIAC and Trita Parsi for discovery abuses including false declaration to the court and ordered them to pay $184000 for defendant's legal expenses. (Read More: NIAC lost defamation lawsuit and was punished for legal abuses)
Some of these documents show that NIAC defrauded IRS, lied to the court, defrauded NED Congressional funds, coordinated its lobby with Iranian ambassador to the UN and collaborated with two individuals named by US Congressional report as the agents of the Iranian intelligence ministry.
Court documents also show that in 2002-2003, while president of NIAC, Parsi profited from his presence inside Congress and his close relationship with Congressman Bob Ney to prepare reports about the latest developments regarding Iran and sent these reports to Atieh Company in Tehran. Atieh paid Trita Parsi for his work. Parsi continued to send reports about his lobby activities to Atieh director in Tehran. (Read more: "NIAC's partners in Iran: Iran's economic mafia and regime associates")
Part of Ploughshares' grants to Hossein Mousavian
Mousavian, S.H.
Princeton, NJ
| | | |
| --- | --- | --- |
| Description | Date | $Amount |
| To support expert analysis and policy guidance related to U.S. policy and Iran's nuclear program. | 08/18/2010 | $15,000 |
Princeton, NJ
| | | |
| --- | --- | --- |
| Description | Date | $Amount |
| To support Ambassador S. Hossein Mousavian's expert analysis, policy recommendations and media work related to reducing tensions between the U.S., the international community and Iran. | 06/03/2012 | $65,000 |
| To support research, analysis and policy advocacy on U.S. policy options toward Iran and provide information and analysis to the nongovernmental community. | 11/17/2010 | $50,000 |
Some of Ploughshares' grants to NIAC:
National Iranian American Council
Washington, DC
| | | |
| --- | --- | --- |
| Description | Date | $Amount |
| To support media and advocacy work to shape the debate among policymakers and in the media on credible, non-military approaches to resolving the impasse over Iran's nuclear program. | 11/02/2011 | $125,000 |
| To shape public discourse about the pending removal (delisting) of the Mujahedin-e Khalq (MEK) organization from the State Department's list of terrorist organizations in order to prevent war with Iran. | 07/19/2011 | $8,500 |
| For a renewed effort through advocacy, media and education activities to shape the debate among policymakers and in the media on credible, non-military approaches to resolving the nuclear impasse with Iran. | 11/17/2010 | $100,000 |
| To support advocacy and media outreach aimed at finding a peaceful solution to the Iranian nuclear dilemma. | 07/12/2010 | $25,000 |
| To support efforts to educate members and staffers on Capitol Hill on U.S.-Iran delegations with the aim of promoting a diplomatic solution to Iran's nuclear program. | 06/08/2009 | $70,000 |
| To support the production and dissemination of policy briefs and in-depth reports, media briefings, conferences on Capitol Hill and informal contacts with members of Congress. | 01/28/2008 | $60,000 |
| To support U.S.-Iran media project | 10/03/2007 | $15,000 |
| To support the production and dissemination of policy briefs and in-depth reports, media briefings, conferences on Capitol Hill aimed at providing Washington's policy circles with independent analysis of Iran-U.S. relations. | 02/05/2007 | $35,000 |
| To support efforts to develop its role as a key source of information and provide analysis of developments in the U.S.-Iran conflict. | 07/19/2006 | $15,000 |
Sunday, February 23rd, 2014
Discussion on the nuclear negotiations in Geneva, the agenda of the radical mullahs ruling Iran and how to help Iranians with their aspirations for freedom.
WVOX 1460 AM – New York
February 22, 2014
Listen Here
Wednesday, February 19th, 2014
Translated and edited by: Banafsheh zand
A message from Mr. Hussein Boroujerdi, prisoner of conscience, who writes from his cell in Evin prison, to emphasize that the anniversary march, is not proof of the regime adequacy.
Full Text below:
Once again, the month of Bahman is upon us and the shame and scandal that tainted the pages of human history; for over thirty-five years, the obscenity and illicitness of an irrational revolution, blackened the entire area and gutted Iran from border to border.
The Decade of Fajr is the record of a inculpable nation who are punished for their devotion to God, for being true to their morality and faith's canons; but they were so badly burned by the red hot brand of religion, that for generations to come, there will be no sign of Islam. The Shah's rule saturated society with faith and ignited the passion for the 'Shia family' (Ahl al-Bayt) among people, that they gambled everything they had on the Shia authority. Keeping one's faith became the price of the whims and perversities of the power-grabbing clergy who were and are the main reason for the downfall of religious values. And now the religion of the rulers has emptied the hearts of the people from any will to be bamboozling clerics and has filled them with hatred, revenge, contempt for anything and everything that smacks of Islam. As a result of the monarchic Mullahs ceaseless lies and the teflon accusations of the regime-run media, we have a country whose problems and troubles are unprecedented and non-existent anywhere in the world.
Today, the gangs of authoritarian regime insiders celebrate their anniversary; they gather around a sumptuous table with full and brimming pockets and then kick up their heels and dancing on the corpses of innocent peasants and a crushed nation. Expenses for the coronation ceremonies held for the supreme leader and plans for the celebrations of the revolution, along with the marching herds, is a dagger which tears at ill-fated Iranian year after year. Now I ask the world, does march somehow prove this regime adequacy? Do all those who are out on the streets of Tehran and other cities, comprise the collective voices of seventy seven million population of Iran?
The Evil murdering rulers claim that every citizen of our country is a follower and fan of their revolution! And we say that the overwhelming majority of the children of this land, systematically oppose political Islam. As proof, the December 30th, 2013 (9th of the month of Dey, 1392) rally which cost large sums of money was a show of force by the regime's own supporters; however when the regime forces turned up in Palestine Square in Tehran and saw the embarrassingly thin turn out and real lack of support, the Basiji commander Mohammad-Reza Naghdi walked out for fear of being discredited. The fact is that if the God-hating and blasphemous regime elite do not act violently, those who oppose them and their revolution, and their so-called Republic, would pour out into the streets, so that the people of the world could get a good look at the hidden realities inside this ravaged country.
Seyyed Hossein Kazemeini-Boroujerdi
Evin Prison, Tehran, Iran
January 2014
Wednesday, February 19th, 2014
Reza Kahlili, author, A Time to Betray, in re: Iranian official: US has accepted country's nuclear enrichment The Iranian Supreme Leader, Ayatollah Ali Khamenei, said Feb. 17 that negotiations over Iran's nuclear program will lead nowhere, Al Arabiya reported. Khamenei said that he does not oppose resuming negotiations with world powers, adding that the work started by Iran's Foreign Ministry will continue and Iran will stick to its commitments. While there will be disruptions along the way, Iran's normalization of relations with the West is unlikely to derail, since both sides need it.
February 18, 2014
Listen Here
Tuesday, February 18th, 2014
AUTHOR: Eric Eyges
POSTED:Feb 17, 2014 11:04 EST
Iran just let 15 death row prisoners go free because they were able to memorize the Quran.
If ever there were a time to find your way off death row in Iran, it's right now. Judicial executions have sped up dramatically under President Hassan Rouhani. Despite his outwardly friendly appearance, he seems particularly fond of sending his citizens to the gallows. But if you're a death row convict in the Islamic Republic, a little rote learning could be your path to freedom, because Iranian prisoners are seeing their sentences commuted, or even earning their release, by memorizing and reciting holy text.
According to Reza Sadeghi, head of Isfahan Province Endowments and Charities, 16 death row prisoners held in Central Isfahan Prison—five women and 11 men—were pardoned after they successfully memorized the Quran. Of those pardoned, 15 were released entirely, and one prisoner had his death sentence reduced to 15 years imprisonment.
Effectively, this is time off for good behavior, and entirely discretionary. At present, the policy of Quranic reprieve is more de facto than de jure; there is no law on the books in Iran specifying sentence reduction for memorizing the Quran. In reality, the decision on who among the hufaaz(a term used by modern Muslims for those who've memorized the entire Quran) receives a pardon may depend on a variety of factors, namely the nature of the crime and the political will of the authorities. For example, convicted rapists and political saboteurs probably have less chance of gaining their freedom than burglars or even murderers whose crimes involved no distinct political motive. According to the International Federation for Human Rights, the following crimes are punishable by death in Iran: murder, rape, child molestation, sodomy, drug trafficking, armed robbery, kidnapping, terrorism and treason…
Read full article: Stuck on Death Row in Iran? Memorize the Quran and Earn Your Freedom
Thursday, February 13th, 2014
Reza Kahlili, author, A Time to Betray, in re: The Daily Caller, Iranian naval admiral: 'If needed, we can move to within three miles of New York'. KAHLILI: Iranian missiles could soon reach U.S. shores. No Parchin access. Iran agreed to seven "practical steps" in talks with the International Atomic Energy Agency that sought to further safeguards and transparency in the Iranian nuclear program, an Iranian nuclear official said Feb. 9, AFP reported. The steps do not include granting the IAEA access to Iran's Parchin military site, where the agency believes experiments relating to the development of nuclear weapons took place.
February 10, 2014
Listen Here
Friday, February 7th, 2014
Reza Kahlili, author, A Time to Betray, in re: Guard commander making threats against the U.S., Iran's Former Top Nuclear Negotiator: Tehran Will Never Dismantle Any Centrifuges "American Security and the Iranian Bomb: Analyzing Threats at Home and Abroad." An important event on EMP (electromagnetic pulse) warfare, to which the US is extremely susceptible.
February 05, 2014
Listen Here
Monday, February 3rd, 2014
FEB 01, 2014
By: Reza Kahlili
A top commander of Iran's Revolutionary Guards boasted Saturday that his forces have plans in place to attack the United States from within, should the U.S. attack the Islamic Republic.
"America, with its strategic ignorance, does not have a full understanding of the power of the Islamic Republic," Brig. Gen. Hossein Salami said in a televised interview. "We have recognized America's military strategy, and have arranged our abilities, and have identified centers in America [for attack] that will create a shock."
Reports indicate that terrorist Hezbollah forces — allies of Iran — have infiltrated the U.S. and have mapped out targets.
"We will conduct such a blow in which they [America] will be destroyed from within," Salami said.
This is the second warning by a high-ranking officer of the Guards in two weeks. The chief commander of the Guards, Maj. Gen. Mohammad Jafari, addressing Secretary of State John Kerry, said on Jan. 24 that a direct conflict with America is the "strongest dream of the faithful and revolutionary men around the world."
Kerry had previously said that if Iran did not live up to the agreement reached in Geneva on its nuclear program, "all options are on the table."
"Your threats to revolutionary Islam are the best opportunity," Jafari had said. "Muslim leaders for years have been preparing us for a decisive battle.… Do you know how many thousands of revolutionary Muslims at the heart of the Islamic revolutionary groups around the world are awaiting for you to take this [military] option from the table into action?"
Gen. Salami went further, saying the Revolutionary Guards have taken into consideration America's military ability and different scenarios under which the U.S. could attack Iran via a limited missile or air strike, or even a ground attack.
"All operational bases of the enemy in the region in whatever capacity and location are within our firepower," Salami warned. "The American military option does not make a difference for us, and they can use this option, but they will have to accept the responsibility of devastating consequences."
Salami asked whether America could control the spread of any war with the Islamic Republic: "Can they preserve their vital interest in the region in the face of endless attacks by Iran? Can they keep their naval assets and the Zionist regime [Israel] secure?"
Salami said that with the U.S. economy and debt, America is in no position to engage Iran militarily.
The general then taunted Washington, citing Iran's political and cultural influence in Iraq. "The current has changed for the Americans so much so that they invest [by invading Iraq] and others [Iran] benefit."
Regarding Syria, Salami said the United States does not have the ability to interfere in a country that has been engaged in a civil war for several years.
"The Americans cannot even conduct a military operation there," Salami said. "[T]he conditions and the factors that facilitate the exercise of military power for them have for years been destroyed and today they (the Americans) are in an erosion of political, cultural and military power."
The general said there are thousands of brigades ready to confront America both within the Islamic Republic and outside the country. He then warned Iran's politicians to remain strong during the negotiations over Iran's nuclear program and — based on the might of the country — not give in to U.S. demands.
Iran and the 5+1 world powers (the five permanent U.N. Security Council members plus Germany) reached an interim agreement in Geneva in November over the regime's illicit nuclear program. Under the six-month agreement, Iran, in return for billions of dollars in sanctions relief, will keep much of its nuclear infrastructure, is limited to enriching uranium at the 5 percent level for six months, will convert its highly enriched uranium of 20 percent to harmless oxide, and will allow more intrusive inspections of its nuclear plants by the International Atomic Energy Agency, which will be limited to searching only agreed-on facilities.
Iran, which has started to implement the first phase of the Geneva agreement, acknowledged receipt of the first installment of released funds and that over $500 million has been deposited into the country's bank account in Switzerland.
The Islamic Republic spends billions of dollars supporting the terrorist group Hezbollah, its network of terror cells around the world and the Assad regime in Syria solidifying his grip on the country.
Reza Kahlili is a pseudonym for a former CIA operative in Iran's Revolutionary Guard and author of the award-winning book "A Time to Betray" (Simon & Schuster, 2010). He serves on the Task Force on National and Homeland Security and the advisory board of the Foundation for Democracy in Iran (FDI).